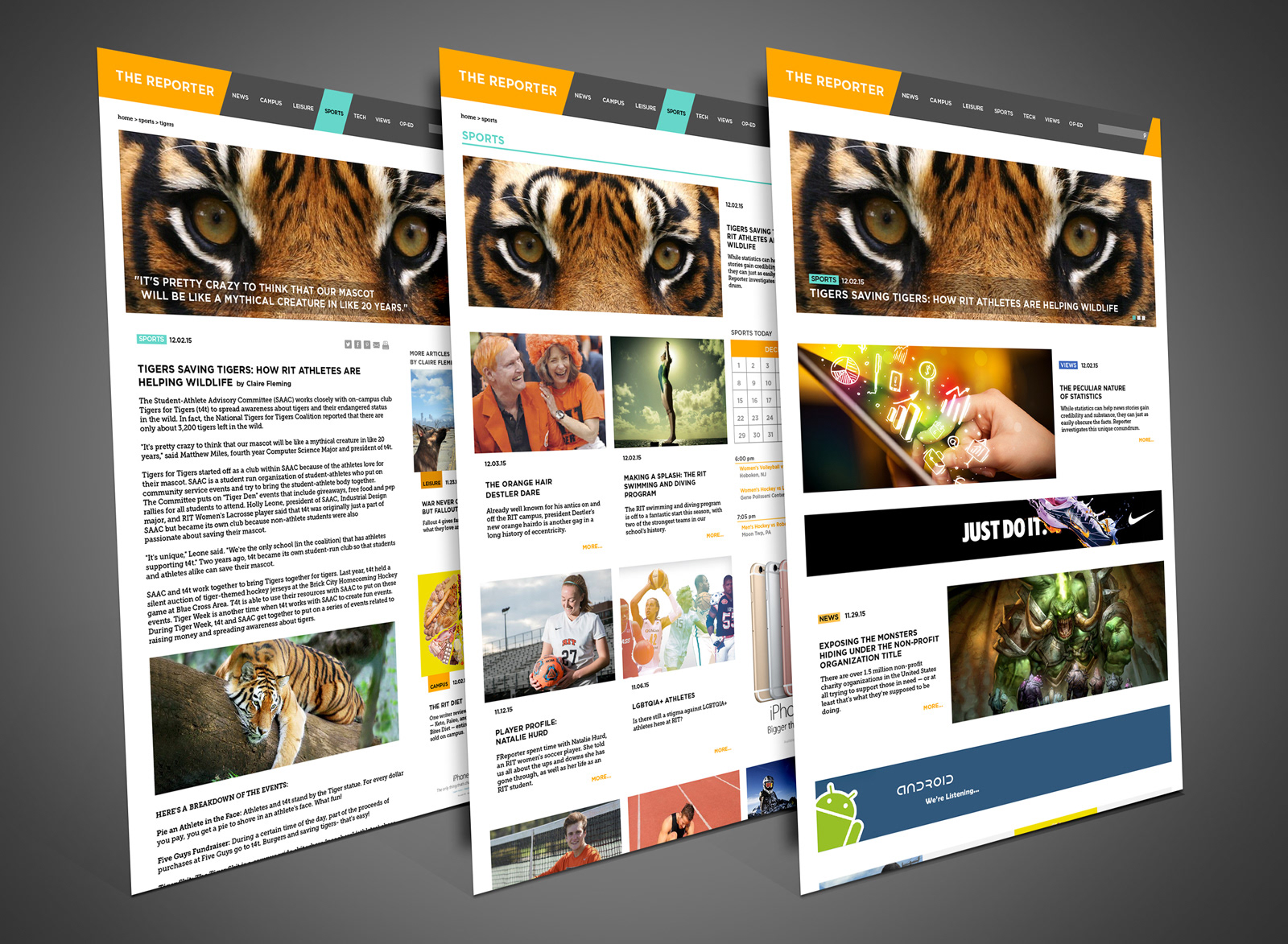 The Reporter is the student-run news organization of Rochester Institute of Technology, providing local and national news online and in print. I was tasked to redesign the desktop experience of the Reporter website.
My Role and Responsibilities
I worked independently on this project as both a UX and UI designer.
I started by researching the target audience and their motivations for visiting the website. I then did a competitive analysis of other online news sites to understand their structure, breadth and depth of coverage, and functionality.
After this analysis, I began to see opportunities to improve engagement and foster a sense of community through stronger UI and social media collaboration.
With these improvements in mind, I set out to remap the information architecture of the site. I felt that the current content represented in the navigation could be better organized, so after an inventory of the content, I reorganized it. I also added in more social and interactive features, like the RIT Twitter and Instagram feeds, and a message board of current jobs for graduates.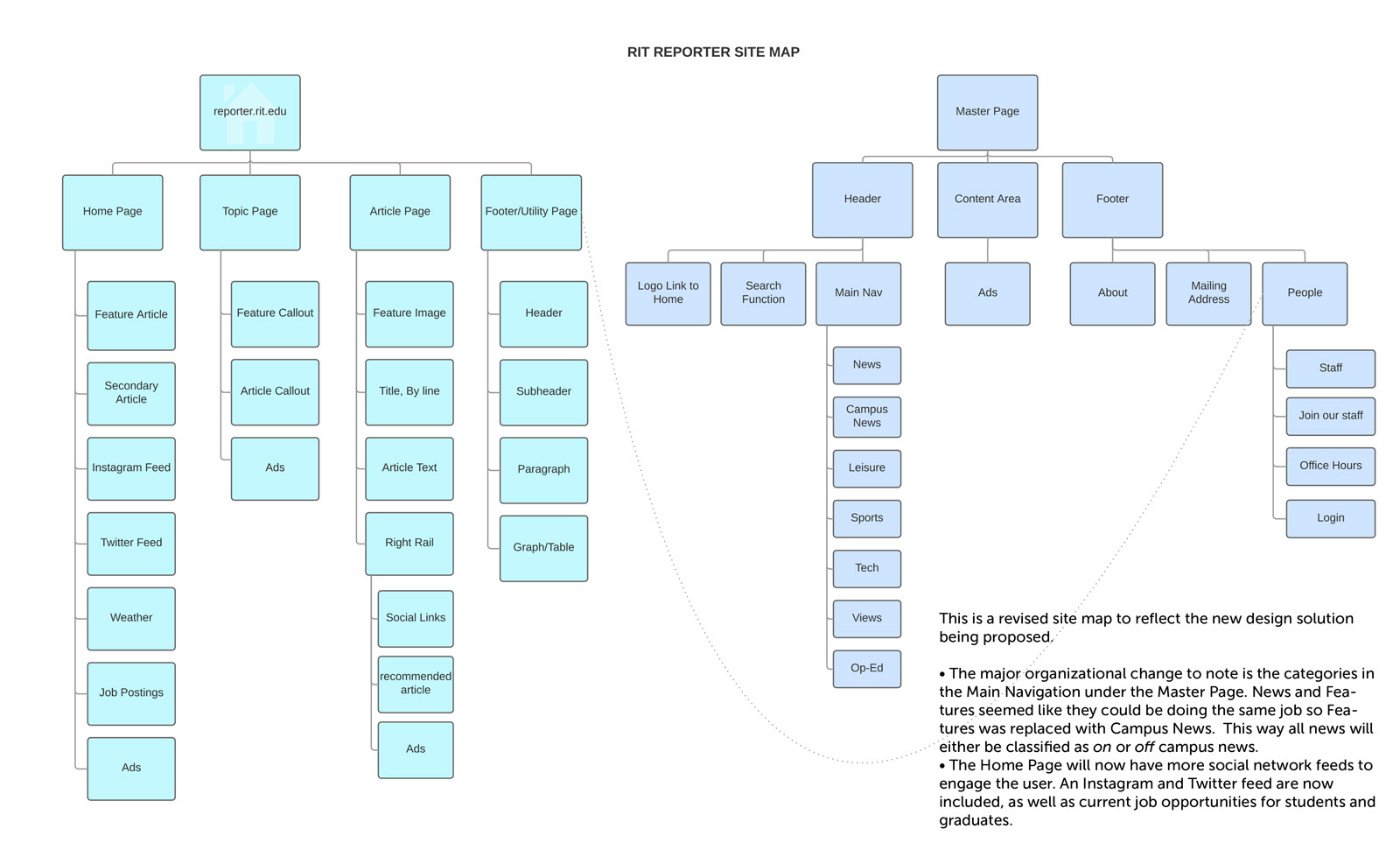 I then began sketching new layouts for the site.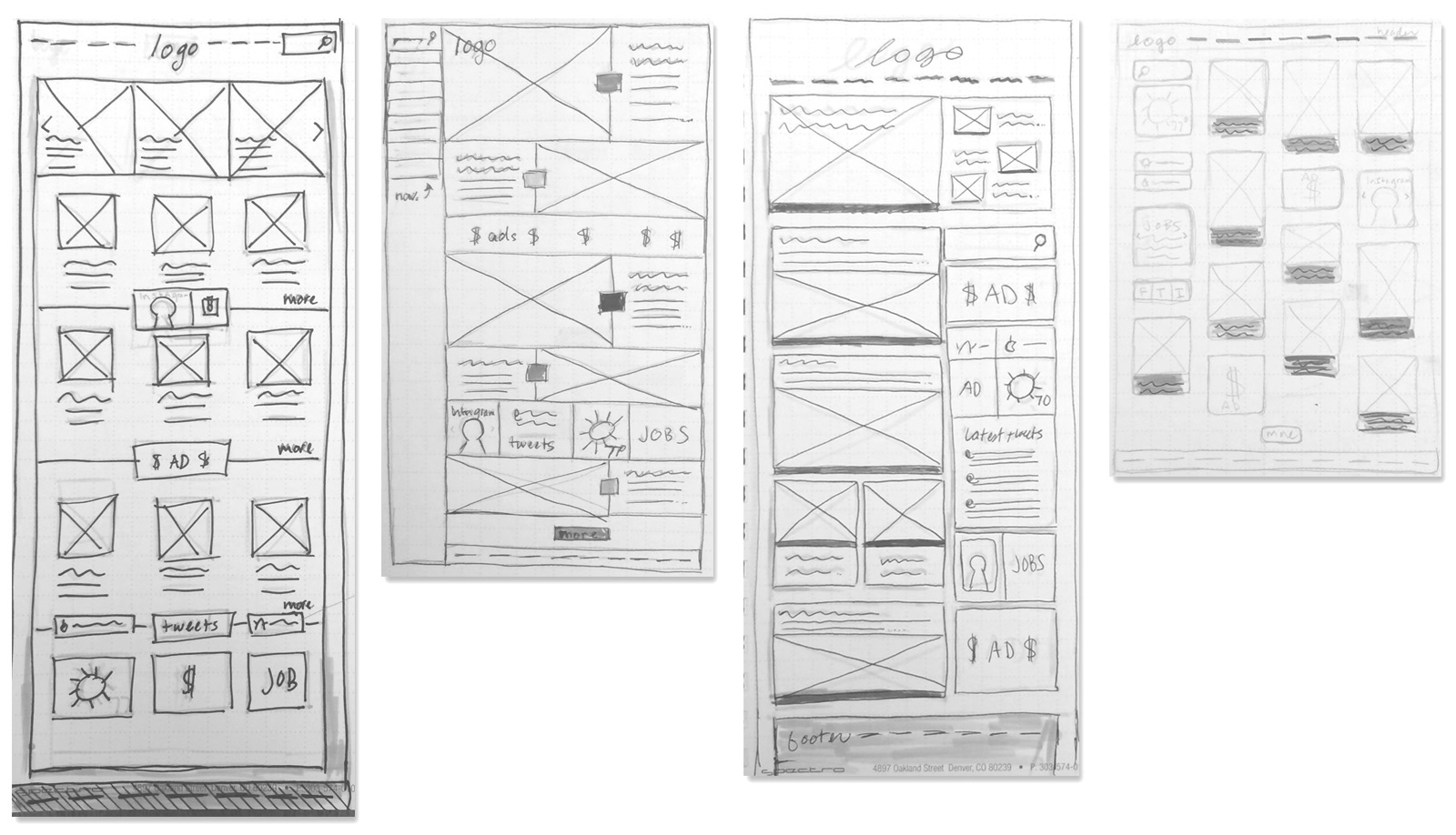 I felt color could play a stronger role in the UI of the site, so I started with a theme board to capture a feeling of energy, youth and connection. I used that to build a UI style  that incorporated the RIT school colors in a fresh way.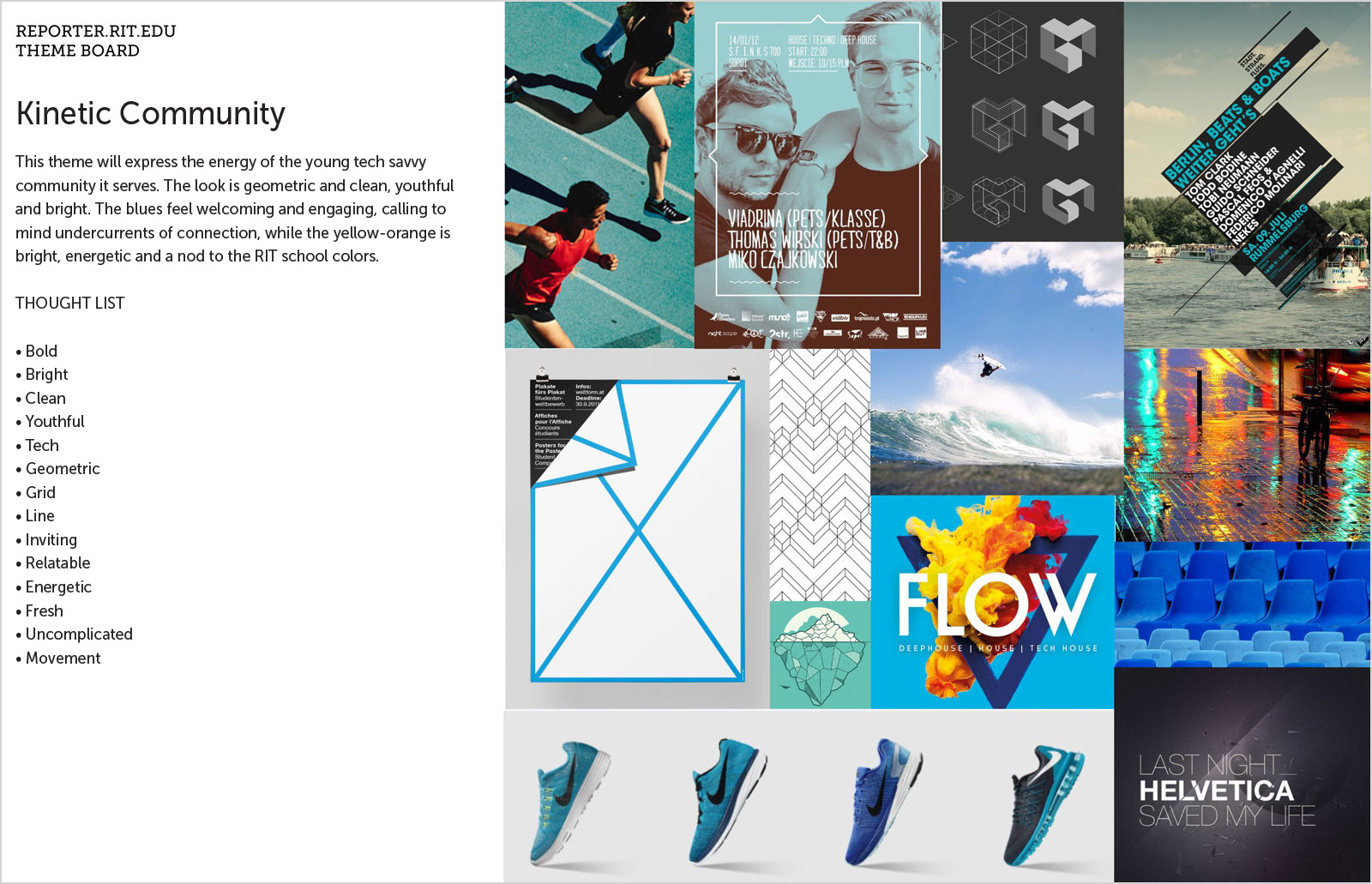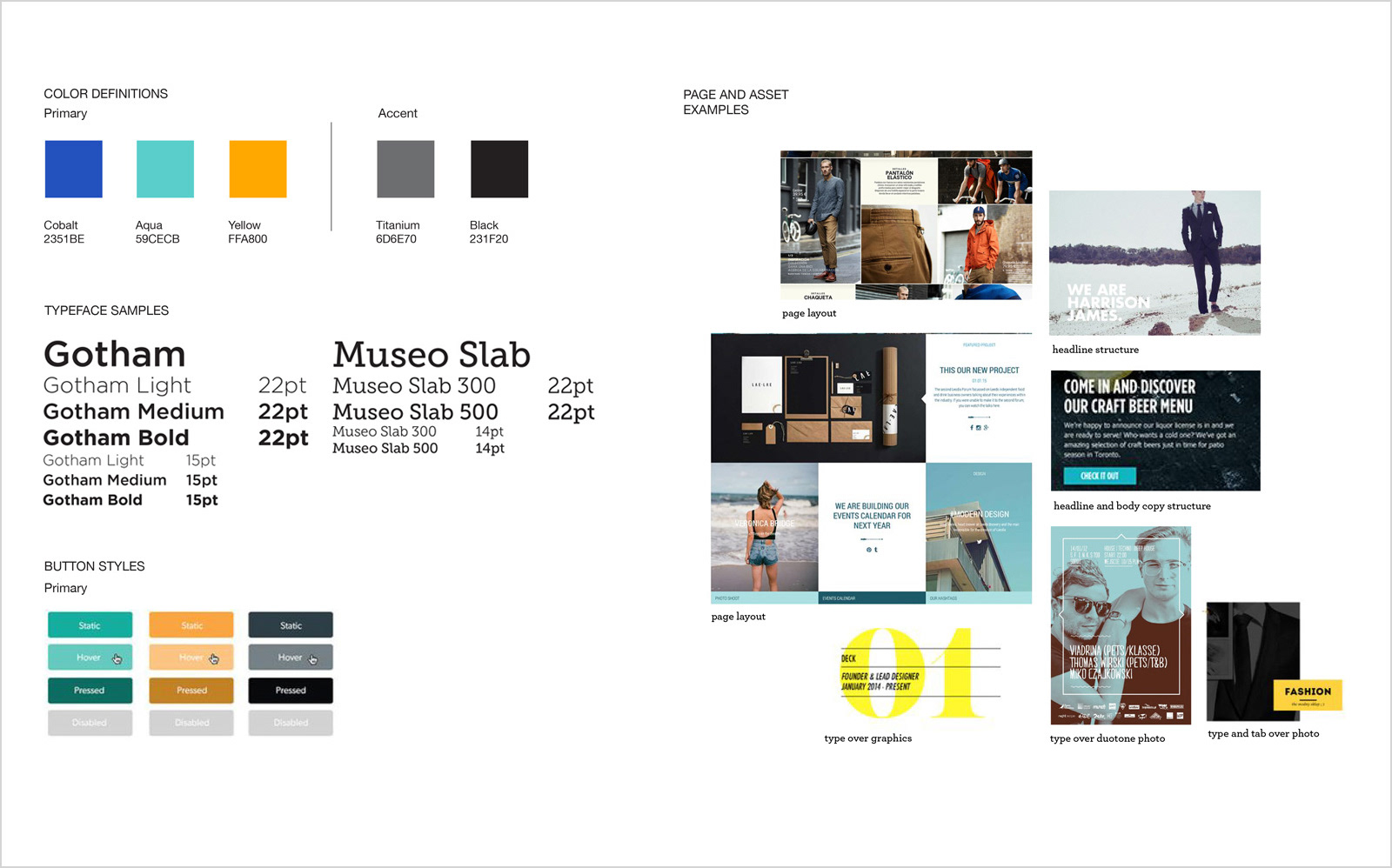 High-fidelity wireframes were made with actual content from the Reporter, to help fine-tune the layout and structure.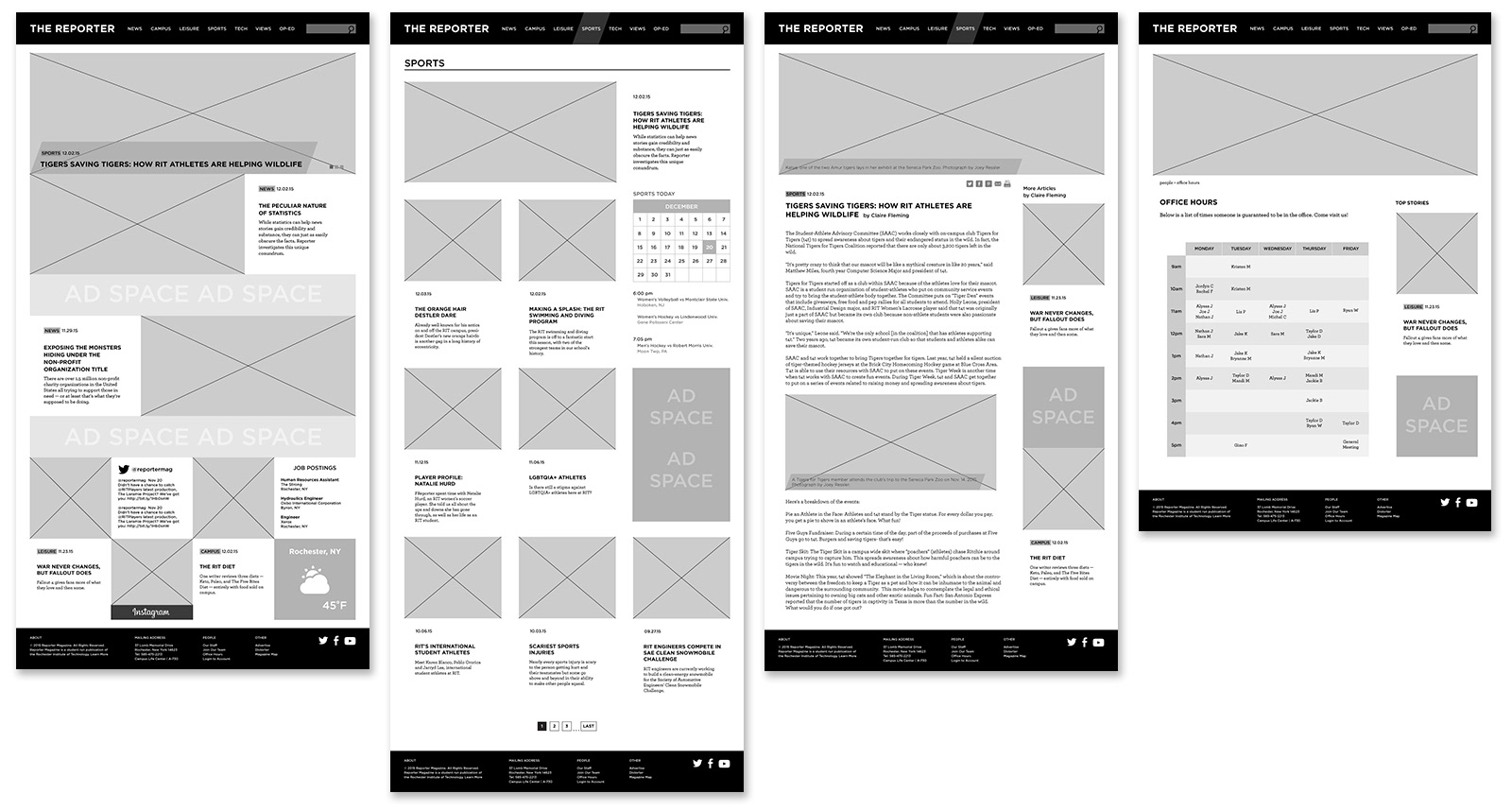 Finally, the UI style was applied to the wireframes to create the final UI mocks. By assigning each category a color that's used in the header and on each article, the site now has a visual tagging system.  Another highlight of this design is the way it focuses on strong, large visual elements to draw the reader in. The users of this site are accustomed to attention-grabbing photos and graphics, so this design has to be able to compete visually.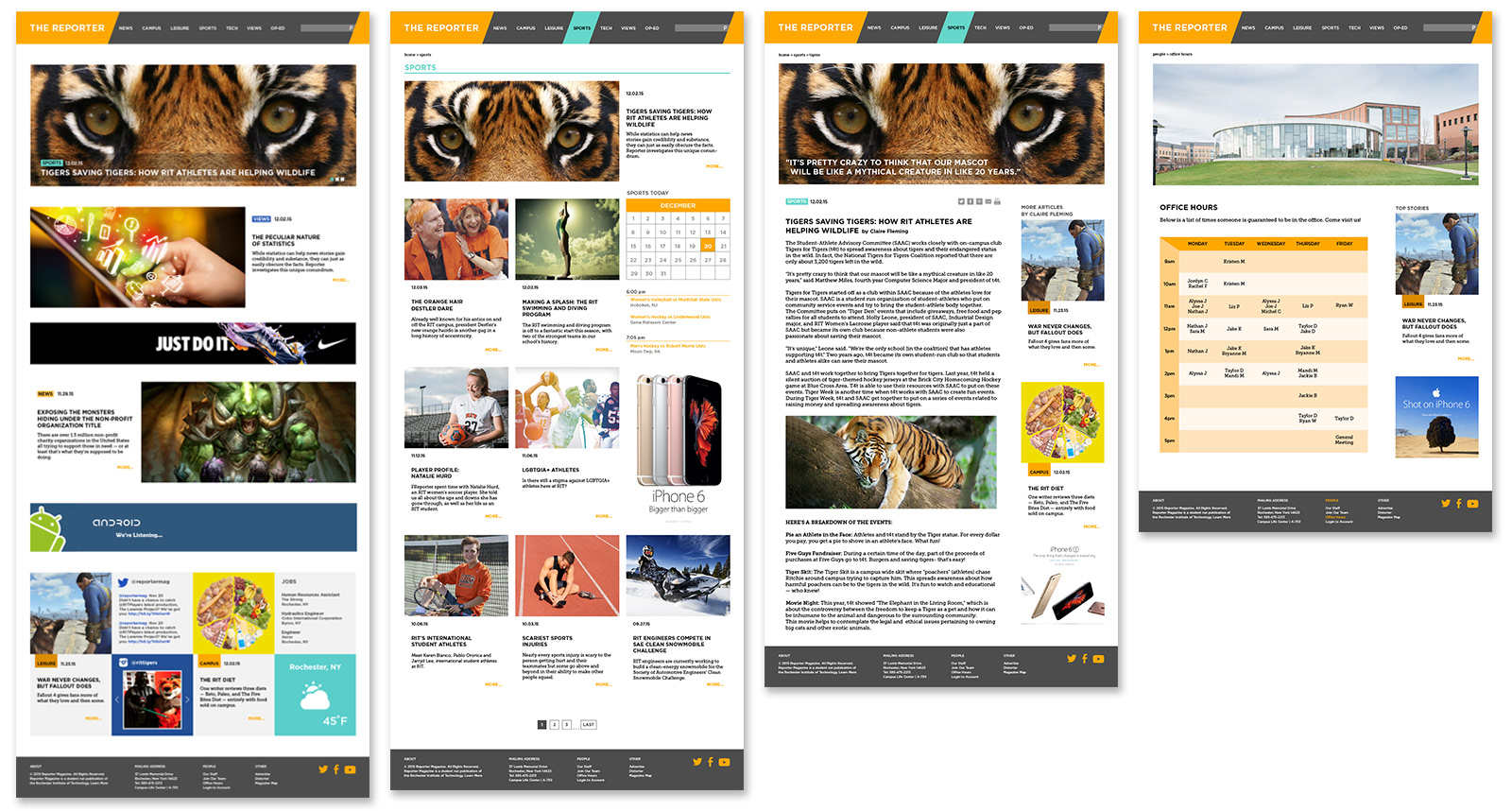 Even though my career has been focused on visual design and art direction, this project was an entirely new type of challenge. Creating an entire site and interface based on research and UI principles—rather than my personal opinion—was both restrictive and freeing.  I gained a real sense of how much detail and consistency matters when building such a broad visual language, I also gained a strong understanding of how important it is for a successful UI to compliment and support communication.