As part of an internal 24-hour innovation event, a small team of American Greetings designers teamed up to improve users' first impressions of the justWink Cards app.
A 2016 Localytics study suggested that 1 in 4 apps that are downloaded are opened only once. And our data showed the justWink app has been experiencing a 21% decline in registration over the last 3 years.
Our hypothesis was that if we offered a limited but informative onboarding experience on the justWink app, registration rates and sends would improve. The app had effective functionality and interactions, so we decided to focus on how much you could do with the app, and its robust options for connection and delight.
I built a rough story map to determine the information flow and to decide how many screens we needed. Then, I built each screen and the interactions, making sure the user could speed up or exit the onboarding process if they wanted to.
This project was a great exercise in rapid ideation and quick turnaround. I learned that when building an onboarding interaction, getting the animation right is critical.  It can mean the difference between a delightful moment that wins over the user, and an annoying roadblock that stifles further engagement.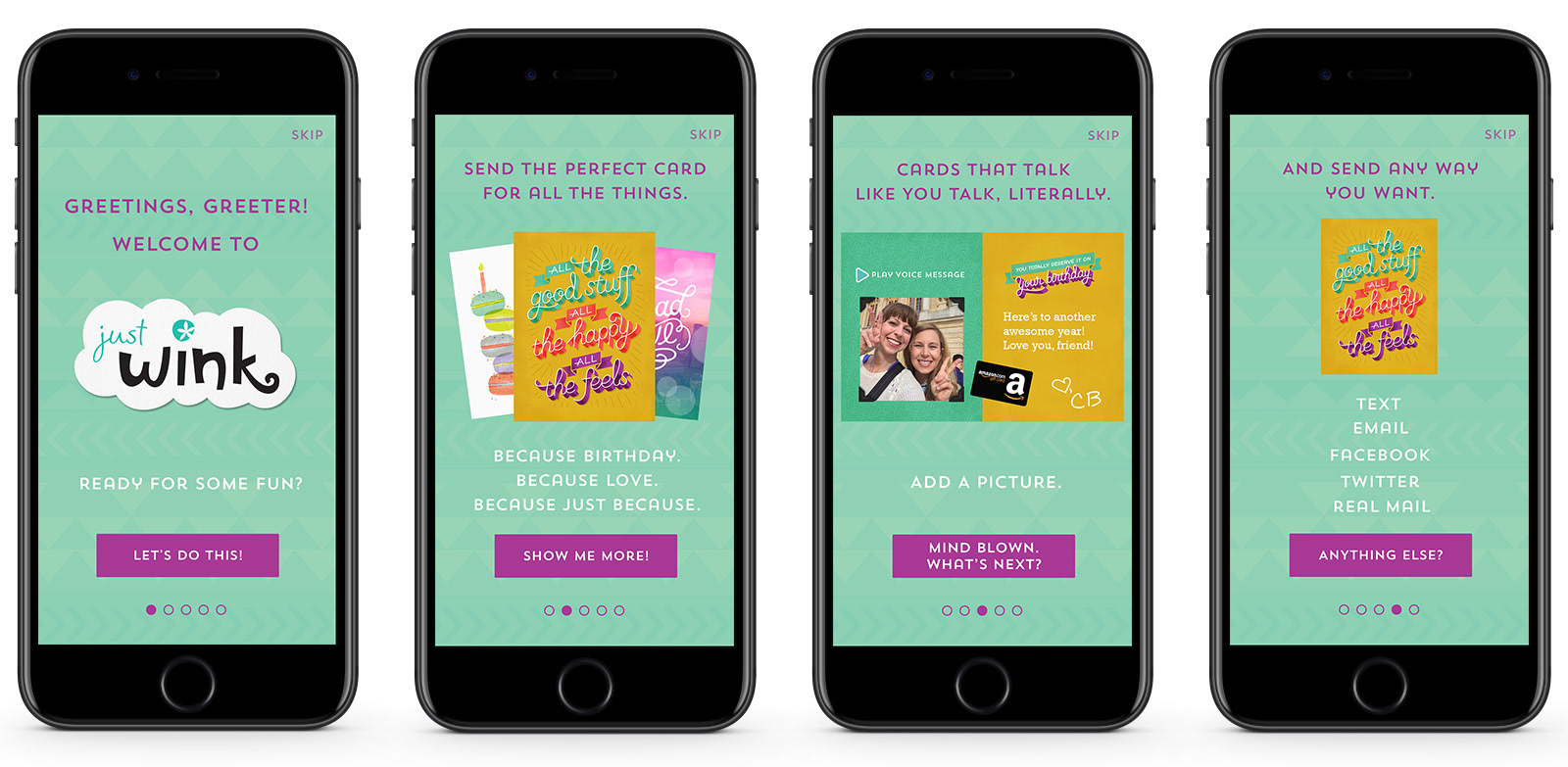 justWink Onboarding Experience